Detective denies pressuring Carroll murder appeal witness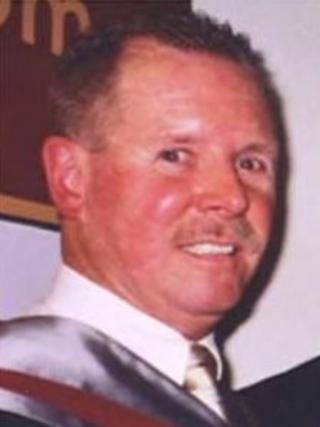 A detective has denied pressing a witness to change his statement in the case of case of two men appealing convictions for murdering a policeman.
Brendan McConville and John Paul Wootton are challenging their conviction for murdering Constable Stephen Carroll in Craigavon in 2009.
At the original trial, a man known as Witness M said he had seen McConville near the scene of the shooting.
However, witness M's father said his son was a "Walter Mitty" character.
He said Witness M "liked to make up stories".
Ambushed
Brendan McConville, 42, of Glenholme Avenue, Craigavon and John Paul Wootton, 22, from Colindale, Lurgan, are serving life sentences for killing the police officer, who was ambushed and shot dead as he responded to a 999 call at Lismore Manor, Craigavon, County Armagh.
Three judges are hearing the appeal.
Witness M's father was arrested in April, in what defence lawyers claim was an attempt to "sabotage" the appeal.
A detective who questioned Witness M's father was called to give evidence.
A defence barrister put it to the detective that the "point of the arrest" was to put pressure on Witness M's father to withdraw his statement.
The detective replied: "That's incorrect".
The appeal continues on Wednesday.