Rory McIlroy takes Horizon Sports Management to court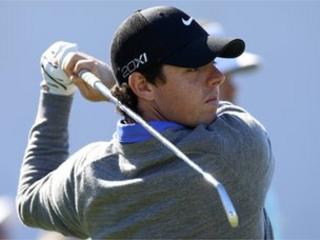 Golfer Rory McIlroy has begun a legal action in the Republic of Ireland against his former agent, Dublin-based Horizon Sports Management.
The details of the case were not outlined at Dublin High Court on Monday, but it is understood to involve a multi-million euro dispute over fees.
It is believed the golfer views the fees charged by Horizon - said to be 7.5m euros (£6.4m) over an 18 month period - as excessive.
The company is set to counter claim.
Horizon is reported to believe it has achieved exceptional results for the golfer, who was not in court.
It is understood the Northern Ireland sports star is trying to recover 7m euros (£5.9m) through the court action.
The fee period under dispute coincided with McIlroy's sponsorship deal with Nike, said to be worth in the region of $100m (£63m).
The 24-year-old golfer was unveiled as Nike's brand ambassador in January this year, making him one of the highest paid sports stars in the world.
At Monday's High Court hearing, the case was fast-tracked to Dublin's Commercial Court, the big business division of the High Court.
A provisional trial date has been set for October 2014.