Paint thrown at Catholic church in Newtownabbey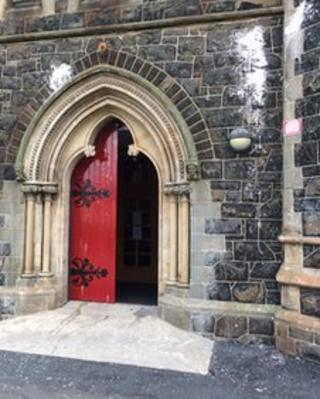 A Catholic church in Newtownabbey, County Antrim, has been attacked with paint.
It is the latest in a series of attacks on St Mary's Star of the Sea Church, which is on the Shore Road.
Police said it happened at some point between 19:00 BST on Saturday and 08:30 BST on Sunday. They have appealed for witnesses or anyone with information to contact them.
Parish priest Father Anthony Alexander said he felt "exasperated".
"We'd just cleaned up after the last paint attack and the place was looking very well, and they've done it again - why I do not know," he said.
"The church has been there for 150-odd years, and I just can't work out what their problem is."
In September, a petrol bomb and paint were thrown at the church.