Kevin Kearney's killing: Man released by police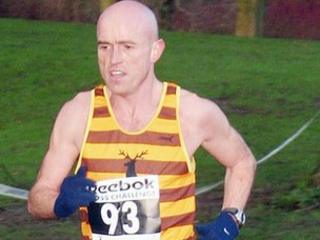 A 39-year-old man who was arrested on Friday by police investigating the murder of a father-of-four in north Belfast, has been released.
Kevin Kearney's body was found in a lake in Alexandra Park, off the Antrim Road, on Wednesday afternoon.
Mr Kearney, 46, of Dunmore Avenue, had gone missing the previous day. Police said he had been shot.
Dissident republicans are believed to have been behind the killing.
Mr Kearney left his daughter off at school on Tuesday morning, and returned home and took his dogs for a walk in Alexandra Park.
He was reported missing on Tuesday evening when he had not returned home.
The Irish News reported that it received a statement from a dissident republican group calling itself "the IRA" that claimed it killed Mr Kearney.
In July 2012, a new paramilitary group styling itself "the IRA" is believed to have been formed from an amalgamation of previously disparate dissident republican organisations.
Police described the killing as "callous and cold-blooded murder".