Coleraine council fined £75,000 over Alan Devenney death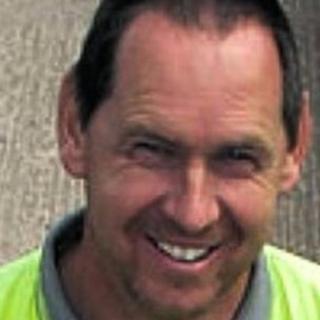 Coleraine Borough Council has been fined £75,000 over the death of a worker in July 2011.
Alan Devenney was crushed to death under an 11-tonne industrial skip full of compacted waste at Loughanhill waste disposal depot.
The council has pleaded guilty to health and safety legislation breaches over Mr Devenney's death.
A lawyer for the council admitted the tragedy could have been averted had the council picked up on a warning in 2008.
In a statement, Alan Devenney's family said: "It was harrowing for the family to hear that by the council's own admission that this accident might not have happened if they had followed health and safety guidance.
"The family acknowledge the council have addressed the criminal charges in a forthright manner and fell that the fine His Honour has imposed is fair and reasonable in all the circumstances.
"Over two years have passed since Alan's accident and yet the devastating loss is still keenly felt by all the family and in particular Mrs Devenney and her two children. We are therefore delighted that this aspect of the case is at a close."
Coleraine council said: "Alan Devenney was a dedicated employee who was highly regarded by all of those who knew him and who worked with him."
The statement added: "This accident has also had a profound impact on the organisation, particularly Alan's closest colleagues and those who dealt with the aftermath of the incident.
"Lessons have been learned at both the corporate and individual levels to very significantly minimise the risk of death or injury to everyone involved in the delivery of a wide range of council services so that no-one endures the loss and pain experienced by the Devenney family in the future."