Belfast software company Etain to create 34 jobs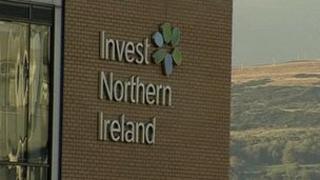 A Belfast-based software company is creating 34 jobs as part of a £2.3m expansion.
Etain is almost doubling its workforce as a result of the Invest NI backed investment.
Etain is investing in training and marketing in a bid to further boost sales growth in the Republic of Ireland and Britain.
Invest NI has offered Etain, which was established in 1999, just over £324,000 of support.
Alastair Hamilton, chief executive of Invest NI said: "Etain is a home grown success story, winning business from markets outside Northern Ireland with its advanced products and services.
"This small but innovative IT firm has grown steadily in recent years and will employ 70 people when recruitment for this latest investment project completes.
"Etain is almost doubling its workforce to meet the needs of key customers. Delivering additional salaries of over £1.1m annually, this expansion is evidence of how local firms are competing strongly in external markets."