Cancer research expert Prof Patrick Johnston is new QUB president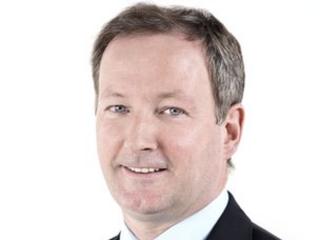 Queen's University Belfast's next president and vice-chancellor is cancer research expert Prof Patrick Johnston.
He is currently dean of the School of Medicine, Dentistry and Biomedical Sciences at QUB.
He will take up his new post early in 2014.
Queen's Pro-Chancellor Sir David Fell, said Prof Johnston was "one of the world's foremost experts in cancer research".
"He has shown extraordinary leadership in making Queen's and Northern Ireland a truly innovative world-leading centre for medical research," he said.
"I know that as president and vice-chancellor he will be an inspirational leader for the whole university and that exciting times lie ahead. I wish him every success."
Prof Johnston said it was a very proud day for him and his family.
"It is an honour and privilege to be given this opportunity to further develop and enhance the reputation and standing of Queen's," he said.
"In an environment that throws up many significant challenges, both at home and abroad, Queen's objective is to become an international leader in both education and research.
"I will work tirelessly to achieve this objective, which will bring benefits not only to the university but to the local economy and to everyone who lives in Northern Ireland."
Prof Johnston is from Londonderry and is married with four grown-up sons.
Since 2007, he has led the development of a new international medical school at Queen's and a world-leading Institute of Health Sciences. He is also former director of the Centre for Cancer Research and Cell Biology at Queen's.
In 2012, he was recognised for excellence in medical science when he was elected to the Fellowship of the Academy of Medical Sciences. Also in 2012, he accepted a Diamond Jubilee Queen's Anniversary Prize awarded by the Queen, for the university's leadership of the comprehensive cancer centre and its achievement in reducing cancer mortality rates in Northern Ireland over the last decade.
Prof Johnston was also appointed chair of the Translational Research Group of the Medical Research Council (MRC) in 2012.
Last week, he was awarded the 2013 international Bob Pinedo Cancer Care Prize, recognising his pioneering work in translating discovery science for the benefit of cancer patients. He also currently serves on the Cancer Research UK (CR-UK) Science Executive/Advisory Board.
In addition to his academic work, Prof Johnston is also a founder of Almac Diagnostics which is based in Northern Ireland.