Liam Adams case: Jury retires to consider verdict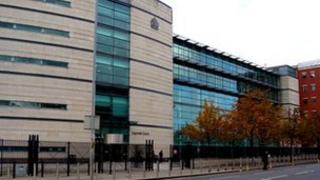 The jury in the trial of a west Belfast man accused of raping and sexually assaulting his daughter more than 30 years ago has retired to consider its verdict.
Liam Adams, 58, from Bernagh Drive faces a total of ten charges including rape, indecent assault and gross indecency.
They are alleged to have happened when his daughter, Áine Adams, was five until she was nine-years-old.
Mr Adams denies all the charges.
Áine Adams waived her right to anonymity throughout the trial.