Liam Adams trial: two daughters say they were not abused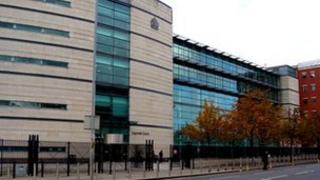 Two daughters of a Belfast man accused of raping and abusing their elder half sister have told a court that no such abuse ever happened to them.
Liam Adams, 58, of Bernagh Drive denies 10 charges of assaulting his eldest daughter, Áine, when she was a child.
Asked if she had been abused, Claire Smith, 29, a daughter from his second marriage, replied "Absolutely not."
Asked the same question, her younger sister, who cannot be named because of her age, replied: "No."