Tourist visitors to Northern Ireland rise by 13%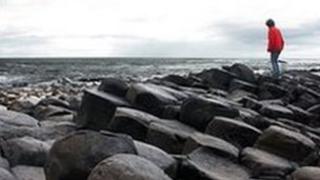 The number of tourist trips to Northern Ireland was up by 13% in the first three months of 2013, compared to the same period in 2012.
The rise came despite the violence linked to the flag protests that received international media coverage.
The Department of Enterprise (Deti) said most of the rise in visitor numbers - 75% - was due to people visiting to see friends and relatives.
However, the figures also showed an increased number of holiday visits.
Visits for business purposes were also up compared to the first quarter of 2012.
The number of visitors from Great Britain increased by more than 25% while the numbers coming from the Republic of Ireland were up by 3%.
However, there was a 7% decline in the number of other overseas visitors.
Deti said that factors driving the increased numbers may include the start of the UK City of Culture year in Londonderry and the "Backing Belfast" campaign that was launched in response to the disruption caused by loyalist protests over a decision to limit the number of days the union flag would fly at Belfast City Hall.
The department said that the availability of additional air routes to Great Britain may also have contributed to growth in visitor numbers from this market.
The figures also showed that expenditure by visitors increased by 6% to £84m in the first quarter.