NSPCC: Time not right for child exploitation inquiry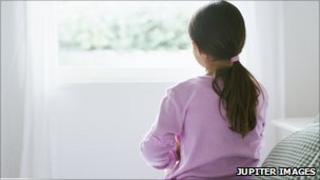 A children's charity has said it is not the right time for an independent inquiry into the sexual exploitation of young people in Northern Ireland.
Health Minister Edwin Poots announced an inquiry into child sexual exploitation on Wednesday.
The announcement came after more than 30 people were arrested as part of a major police investigation.
The NSPCC said the minister should be concentrating on providing immediate help for those who have been harmed.
The charity's Neil Anderson said: "There's a big danger here that scarce resources across the agencies could be diverted to the investigation and away from what I believe is the more critical problem - of making sure children at risk of sexual exploitation are being protected and kept safe here and now."
The police investigation has so far identified a group of 22 young people aged between 13 and 18 who may have been abused.
The majority of the children involved were abused when they went missing from care homes but it is understood some of the victims were living at home with their families and were abused when they left their homes.
A number of people have already appeared in court charged with sexual exploitation and other offences.
A helpline has been set up by the NSPCC and up to the end of last week, nine calls had been referred to the police and social services to be investigated.
"Again it makes the point, those referrals need resources to have them investigated thoroughly to see whether there's an issue, whether they hold up and there needs to be further action with them," Mr Anderson said.
"Also there's a critical issue here in that the investigation has identified 22 children so far, none of my colleagues around the children's sector believe that that's the full extent of the problem.
"So again we need to deal with the children here and now, but also we need to identify the broader extent of this. So there's a time and a place for the inquiry, I understand it's important, but let's look after the children who are suffering harm right now."
'Effective system'
In his statement to the assembly on Wednesday, Mr Poots said: "The minister of justice and I are setting up an independent, expert-led inquiry into child sexual exploitation in Northern Ireland.
"While the police have indicated that this investigation began with a focus on a number of young people from care, they have clearly indicated that this is an issue affecting the lives of many more children living at home in the community."
'Specific concerns'
He added: "I have directed the Safeguarding Board for Northern Ireland to undertake a thematic review of the cases that triggered the ongoing police investigation in order to identify the learning from the management of those cases to both inform and improve future practice.
"The remit is wide-ranging and not confined to children in the care system.
"It is intended to address both broad concerns regarding child sexual exploitation and current responses to it as well as specific concerns about the protection of children in care."
In a statement, the Safeguarding Board for Northern Ireland (SBNI) said it was "committed to undertaking this review as quickly and as comprehensively as possible", while taking the ongoing criminal investigation into account.
Its chairman, Hugh Connor, said, "The members of the SBNI are committed to doing all in their power to protect children and young people and identify perpetrators.
"In conducting this review I believe it is important that we take every opportunity to hear from the young people who are victims of this abuse."