Committee proposes privatising part of NI public transport network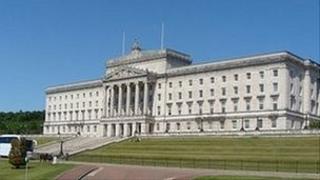 A cross-party Stormont report yet to be made public will recommend privatising part of Northern Ireland's public transport network.
A final draft of the report, seen by the BBC, is also critical of how the government monitors Translink.
The company received more than £140m from the public purse last year.
The report was compiled following an investigation by the Regional Development committee.
The report calls for government to proactively introduce tendering and franchising opportunities for private operators, including the proposed £100m Belfast Rapid Transit project.
The scheme was approved by the Stormont Executive last year and proposes using modern trams or light rail type vehicles to connect Dundonald, Titanic Quarter and west Belfast to the city centre.
Regional Development Minister Danny Kennedy has been against privatisation, arguing it could mean fare increases and the axing of rural routes.
The report also expresses concern that his department does not apply sufficient levels of scrutiny to Translink, the company that runs trains and buses.
It also recommends an urgent review of budget allocations.
The committee also proposes giving the Northern Ireland Audit Office full access to Translink accounts and it will bring forward appropriate legislation if Mr Kennedy does not act.
The company receives public subsidies for things like new buses, trains, track work, stations and the provision of free public transport for the elderly.
The committee's report is with Mr Kennedy's office and will be debated at the Assembly when published in the coming weeks.
No-one will comment until then.