Prosecution closes Liam Adams abuse case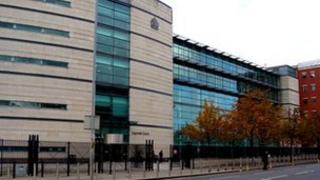 The prosecution has now completed its case in the trial of a brother of Gerry Adams accused of raping and assaulting his daughter more than 30 years ago.
Liam Adams, of Bernagh Drive in Belfast, denies 10 offences against his daughter Áine.
Among the witnesses for the prosecution was a retired RUC detective constable.
Along with a senior colleague she had interviewed 13-year-old Áine Adams and her mother in January 1987, and taken a statement detailing the allegations.
Both Áine and her mother had previously testified that some police officers asked them about paramilitary activities in west Belfast.
But the retired detective told the court that definitely did not happen during her interviews.
The case continues.