Vehicle recovery workers sue police for 'breach of duty of care'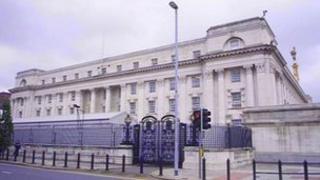 Police vehicle recovery workers were exposed to terrorist car bombings and fatal road crashes without any proper care or protection, a court has heard.
The claim was made at the opening of a High Court action brought by two men and the widow of a third who all worked as recovery drivers.
They are suing the PSNI and the Policing Board for alleged breach of a duty of care.
They also allege a failure to provide treatment, support and counselling.
Civilian staff employed for breakdown and accident duties received no training for traumatic experiences that caused them serious psychiatric illness, it was claimed.
One worker said he could still smell burning flesh weeks after finding two bodies in a car wreckage.
He also had to pick up the vehicle in which solicitor Rosemary Nelson was killed in a loyalist bomb attack, a judge was told.
Unsuited
Lawyers claimed the case can be distinguished from a failed lawsuit by thousands of former and serving policemen and women over post-traumatic stress suffered during Northern Ireland's Troubles.
A barrister argued his clients received none of the support offered to members of the force following the establishment of an occupational health unit.
Instead of being properly shielded from the consequences of terrorist acts, public disorder and road deaths, they were required to carry out duties for which they were entirely unsuited, according to the barrister.
He insisted their job was to collect vehicles, not gather evidence or carry out investigative work.
"We say the injuries are either partly or entirely attributed to the negligent exposure of the plaintiffs to these events," the lawyer told the court.
Joint cases have been taken by James Rodgers, 65, Mark Campbell, 50, and the widow of Samuel Brown.
The plaintiffs were part of a unit employed internally, as independent contractors had been put off from carrying out vehicle recovery work for the police due to threats.
Among the incidents they dealt with was a fatal road crash in the 1990s where a burnt car had to be lifted out of a hedge.
As Mr Rodgers carried out the task, two bodies fell out and landed at his feet.
Death and gore
"He could still smell the burnt flesh for weeks afterwards," the lawyer said.
He was exposed to further death and gore at a series of accident scenes and acts of terrorism.
They included car-bomb attacks on a UDR man and Rosemary Nelson, the lawyer killed outside her home in Lurgan, County Armagh, in 1999.
With Mr Campbell and Mr Brown said to have similar experiences, their lawyer said: "These men were being asked to do jobs meant for police."
The barrister told Mr Justice Gillen: "As part of their duties they (police) had to be exposed to the full horror of crimes committed.
"But breakdown recovery employees, we say, were in a completely different position."
According to the plaintiffs' case, which alleges liability from 1986 when occupational health facilities were in place, their duties should have been subjected to risk assessments.
Exposure to traumatic events should have been avoided or minimised. If neither was possible they should have received proper support and counselling, it was argued.
The lawyer told the court: "For whatever reason the types of workers the plaintiffs were just seemed to be completely overlooked when it came to visiting these sort of issues by the defendant, which is clearly a breach of duty of care."
The case continues.