PSNI to review 13 military killings in Northern Ireland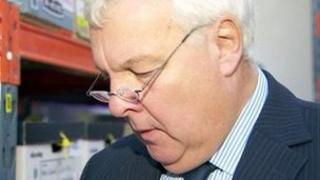 The police are reviewing 13 cases of troubles era military killings following a critical review of the Historical Enquiries Team.
Chief Constable Matt Baggott told the Justice Committee they wanted to see if any evidential opportunities had been missed when soldiers had been interviewed under caution.
The review into the HET was carried out by HM Inspectorate of Constabulary.
It said their approach was inconsistent and had serious shortcomings.
Cases where the state was involved in deaths were investigated with "less rigour" than others, the police watchdog found.
The report led to pressure on the head of the HET, Dave Cox.
The chief constable then became embroiled in a bitter row with the Policing Board about when Mr Cox would step down.
He had said Mr Cox would retire at the end of December, but board members wanted him to go at the end of this month.
Mr Cox is to stand down on 28 September.