Liam Adams trial: daughter denies inventing rape claims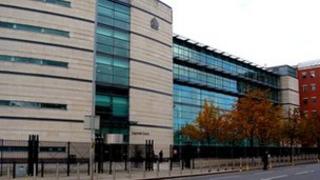 A Belfast court has heard a woman deny, for the second day running, that she invented claims that her father raped and sexually assaulted her more than 30 years ago.
Áine Adams, 40, was giving evidence at the trial of Liam Adams, 58, of Bernagh Drive in west Belfast.
He denies ten charges dating from the 70s and 80s.
Ms Adams also said she had no faith in the police or the Police Ombudsman investigations into her claims.
Shortly before completing her evidence, she said her main memories of the assaults were not so much of pain, but of "suffocating, inward hysterics, guilt, powerlessness, all that."