Hyponatraemia inquiry: Belfast Health Trust to apologise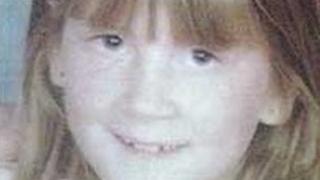 A Northern Ireland health trust has said it is to formally apologise to the families of the children whose deaths are being investigated as part of the hyponatraemia public inquiry.
Gerry McAlinden, lawyer for the Belfast health trust, said a statement would be made by the trust's chief executive.
It is expected to happen during a panel discussion in three weeks time.
It comes just over two weeks after the Western health trust admitted liability in the death of Raychel Ferguson.
Hyponatraemia is the term for a low level of sodium in the bloodstream, which causes the brain cells to swell with too much water.
The inquiry, which is being held in Banbridge, County Down, is examining the deaths of three children in hospitals in Northern Ireland, the events following the death of another and a number of issues arising from the death of a fifth child.
Mr McAlinden said the Belfast trust would also be apologising for the conduct of litigation. He said this development had been decided upon as "the appropriate response" to the evidence that has gone before the inquiry.
"It is the intention of the chief executive to apologise to the families for the shortcomings in the management of the Belfast rust, both in relation to the clinical management of the patients concerned and in relation to any shortcomings in governance which have been uncovered by this inquiry."
Mr McAlinden said the Belfast trust will also apologise for the legal conduct where it had added to the stress of the families.