Poots seeking child exploitation advisor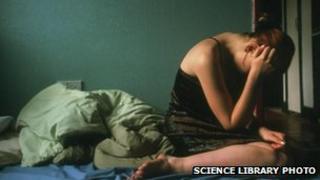 The Stormont health minister Edwin Poots is considering recruiting an expert from outside Northern Ireland to assess how the authorities deal with child exploitation cases.
More than 30 people have been arrested as part of a major investigation into the sexual exploitation of children and young people.
A group of 22 young people aged between 13 and 18 may have been abused.
Mr Poots told the BBC that an urgent review of the system was needed.
"We have had a large number of cases where children and young people have been taken away and sexually exploited," he said.
"We need to identify what has gone wrong, how it happened and look at how we can avoid this happening in the future."
Mr Poots said his department was "actively looking" to recruit an expert or team to assess the current system.
"It's important to get as much advice as possible, and to pay attention to how others have addressed similar problems," he added.
The majority of the children were abused when they went missing from care homes but it is understood some of the victims were living at home with their families and were abused when they left their homes.
A number of people have already appeared in court charged with sexual exploitation and other offences.
Meanwhile, Mr Poots' DUP colleague Paul Givan has called on Justice Minister David Ford to commission an independent review of the effectiveness of criminal justice agencies.
Mr Givan, who is chair of the assembly justice committee, said: "There is a need to provide confidence to the public that systems in place by the PSNI to investigate the sexual exploitation of children and young people are effective and fully resourced."
In September 2011, the charity Barnardo's produced a report which highlighted that child exploitation was a major problem for the authorities in Northern Ireland.
Mr Givan added: "Concerns exist why the police failed to connect the patterns previously identified by the Barnado's Report and that lessons learned by the police has ensured effective procedures are now in place."
Earlier on Wednesday, he told the BBC's Nolan Show that 18 of the young people involved in the investigation had gone missing a total of 437 times over an 18-month period.