DUP's Ian Paisley Jr had highest expenses claim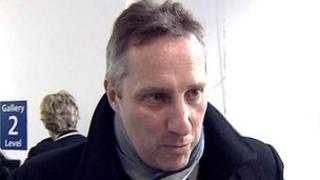 North Antrim MP Ian Paisley jr claimed the most expenses of any MP in the year to April, according to newly released figures.
Mr Paisley's combined staffing, travel and accommodation costs were £232,000.
The next highest claimer was his DUP colleague, Strangford MP Jim Shannon, whose claims were for £220,000.
The Independent Parliamentary Standards Authority (IPSA) figures showed that MPs claimed a total of £23m in personal expenses in the year to April.
The bill - which does not include staff costs - is slightly up on last year.
It represents a saving of £10.9m on 2008-09, the year before the expenses scandal and the creation of watchdog IPSA.
Mr Paisley told the Ballymena Times newspaper: "The business expenses are unavoidable costs that an MP incurs whilst running a busy constituency office and commuting to Parliament.
"I employ four full-time and two part-time staff both in the constituency and Parliament whose travel costs are included in mine. None of this money goes to the MP.
"They are legitimate expenses signed off by IPSA and paid directly by the Parliament."
Mr Shannon told the BBC: "I employ seven staff, three of whom are full-time, four part-time. I operate two offices full-time and I staff another office. I also run four satellite surgeries.
"I do over 20,000 cases in my office a year. All my staff are very, very busy. Many of my staff do more hours than they are paid for.
"If that's what it costs to give my constituents the service they deserve, then that is what it costs."