Hyponatraemia inquiry: Expert evidence deleted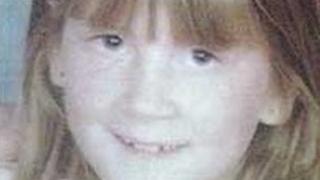 A senior paediatrician has told a public inquiry he deleted expert evidence to the coroner as he believed at the time it was not relevant.
The information concerned the death of a nine-year-old girl who died in Altnagelvin Hospital in 2001.
The inquiry is trying to establish the facts surrounding Raychel Ferguson's death.
This includes who knew what and why relevant information wasn't passed onto the authorities, including the coroner.
Dr John Jenkins said he had deleted the information because at the time he understood the Western Health Trust only wanted him to concentrate on the broader picture.
The chairman of the inquiry put it to Dr Jenkins that as that particular report concurred with another expert's view, it should have been brought to the coroner's attention.
The chairman also said he found it curious that an expert panel invited to draw up guidelines on hyponatramia failed to examine the deaths of children who had recently died from the condition.
In reply Dr Jenkins said at that time he was not even aware that more than one child had died from hyponatraemia.
Hyponatraemia is the term for a low level of sodium in the bloodstream, which causes the brain cells to swell with too much water.
The inquiry, being held in Banbridge, County Down, is examining the deaths of three children in hospitals in Northern Ireland, the events following the death of another and a number of issues arising from the death of a fifth child.
Before leaving the witness stand Dr Jenkins apologised to the families for any distress he unintentionally caused.