Unofficial strike hits Belfast Metro bus services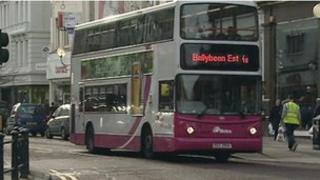 Belfast's Metro bus services were disrupted for a time on Monday due to what Translink described as "unofficial industrial action" by bus drivers.
A Translink spokeswoman said the dispute, which lasted about 30 minutes, has been resolved through talks between drivers and management.
On its Twitter account, Translink said services were returning to normal but added "severe delays can be expected."
The company has apologised to its customers for the inconvenience.