Fifteen arrests after Ballymena petrol bomb attack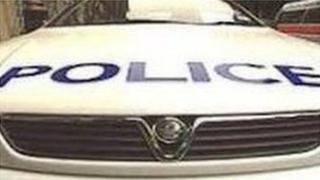 Police investigating a petrol bomb attack in County Antrim have arrested 14 men and a 16-year-old boy.
The device was thrown at a house in Ballykeel, Ballymena, in the early hours of Sunday.
Windows were smashed in a car parked outside. A man who confronted the gang was treated for a head injury.
The 15 people were arrested at a nearby house. Two are due to appear in court on Monday, while the others have been released on bail.