Kabul Green Zone fall man cannot sue in Northern Ireland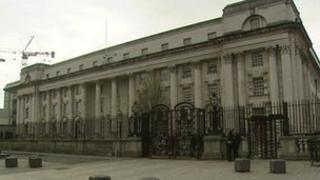 A Northern Ireland security contractor who fell from the roof of a building in the 'Green Zone' in Kabul, Afghanistan, cannot sue his employers in the NI courts, Belfast High Court has ruled.
The building was in the Serious Organised Crime Agency's (SOCA) secure compound.
Darron Robinson was working for a Jersey-registered division of G4S when the accident happened in May 2011.
The High Court ruled it was not the most appropriate place for the case.
The judge added that a further hearing would be required to determine if the case should be held in Jersey or England.