East Belfast residents return home after hoax alert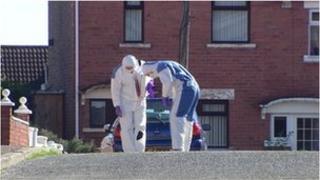 A security alert in east Belfast has ended.
The alert began at 08:00 BST on Sunday after a suspicious object was found in Dunraven Parade.
Army bomb experts carried out a controlled explosion. It was later declared a hoax.
A number of residents had to leave their homes during the alert - they have now been allowed to return.