Profits among NI's top firms 'slip despite record sales year'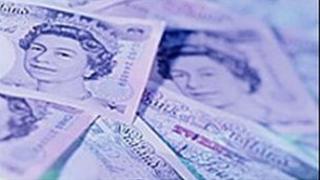 Profits among Northern Ireland's top 100 companies have slipped despite a record sales year, according to an annual survey on the local economy.
For the first time, the combined turnover of the firms broke the £20bn barrier.
But the overall profitability of the firms was squeezed - falling from 4% to 3% - due to global economic conditions.
Business information firm Dun & Bradstreet analysed the 100 companies' accounts for Ulster Business magazine.
It described the results as "positive." The combined turnover of the 100 companies rose to £21.1bn in 2013, up from £19.1m in 2012.
"The figures provide some cause for optimism as they show many of our largest business have succeeded in increasing their sales in difficult economic circumstances," said Ulster Business editor Symon Ross.
"However, in many cases profits have not moved in the same direction at the same pace and ongoing global headwinds mean profit margins are likely to remain squeezed."
Of the top 100 companies, 19 are linked to the agri-food and drink sector.
For a second successive year, poultry processor Moy Park topped the list with sales of £1.1bn and profits of £24m.
"It is great to see agri-food businesses listed so prominently, demonstrating the importance of this sector to the local economy," said its chief executive Nigel Dunlop.