Thieves steal 40 beer kegs from WPFG 'friendly games' venue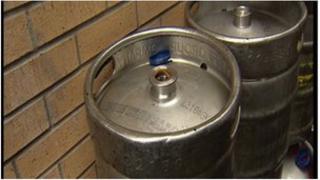 They were dubbed the friendliest World Police and Fire Games ever, but at dead of night, thieves caught the coppers off guard.
The robbers stole 40 beer kegs full of beer worth about £6,000.
It happened shortly after midnight on 8 August at the Mary Peters track - a location being used in the WPFG games.
Two days later, at the Dub Lane premises, scene of WPFG rugby battles, thieves took a pop-up gazebo, two generators and a PA system.
Police are investigating the thefts.