Omagh bomb: Town marks 15th anniversary of Real IRA attack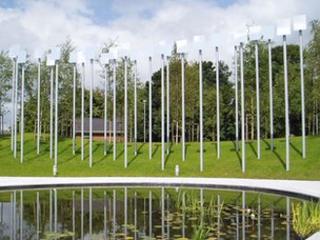 A remembrance service to mark the 15th anniversary of the Omagh bomb has been held in the County Tyrone town.
It commemorated the 29 people, including a woman pregnant with twins, who died in the Real IRA car bomb attack on 15 August 1998.
Representatives from the British and Irish governments attended the inter-denominational service.
Last week, the victims' relatives repeated their call to both governments to hold a cross-border public inquiry.
The families released excerpts of a new report that raises concerns about the police and security services' failure to share intelligence, that they believe could have prevented the bombing.
Worst atrocity
They said they are prepared to go to court to try to force both governments to hold a full public inquiry into the murders.
Michael Gallagher, whose son Aiden was killed in the atrocity, said on Sunday that more needed to be done to get justice for the victims.
"The British and Irish governments need to come together, they need to speak to the victims," he said.
"We need to get into the same room, we need to address these difficult and sensitive issues that we have been waiting on answers for over 15 years."
The Omagh bombing was the worst single atrocity during more than 30 years of violence in Northern Ireland.
In addition to the fatalities, more than 220 people were injured when the car bomb exploded at the junction of Market Street and the Dublin Road on a busy Saturday afternoon.
Sunday's service took place in the Memorial Garden of Light, which was built in 2008 to commemorate the victims.
Three young people who have lost members of their immediate families in separate bomb attacks, including a 15-year-old girl who lost her older brother in the Omagh bombing, read poems that were sent from well-wishers to the town, in the immediate aftermath of the 1998 atrocity.
The ceremony was organised by the Omagh Support & Self Help Group.