Coleraine council meetings move is criticised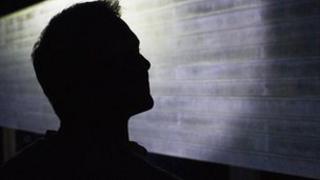 Coleraine council in County Londonderry may have to reverse a ban on public and press attending some of its meetings.
There was controversy when the council approved a new structure in May.
It created four committees to meet behind closed doors: environment, leisure and development, corporate affairs and audit and risk.
Committee decisions will have to be ratified by the full council, but some have expressed concerns that the new arrangements allow less scrutiny.
In the past, alongside the full council meeting, council business was conducted through three committees which met monthly: leisure and environment, policy and development, and planning.
All 22 council members attended these meetings and the public and press were also free to do so.
But councillors who voted for the new arrangements, like the DUP's Maurice Bradley, said they were not efficient.
'Reduce costs'
"The re-organisation of the way we conduct business is to improve efficiency and make savings on administration staff etc," he said.
"We had reached a situation at Coleraine Borough Council where all 22 elected members sat on four committees. The notion of behind closed doors government is an invention of the press."
In future, the councillors will only meet once a month for the full council and planning meeting. Eight councillors will be chosen to attend the other committees.
Coleraine Borough Council said this will "streamline" the decision-making process and will reduce administration costs. In both the old and the new system final decisions are only taken by the full council.
But Mr Bradley's party colleague, councillor Adrian McQuillan, said he is very uneasy with the new arrangements adopted by the council and he intends to raise the issue in September.
"I think this is something we need to look at again," he said.
"Transparency is very important and I am just not sure what the rationale was for making these changes. I don't see that it will provide any great cost saving."
Trial
The BBC understands that several other councillors will back Mr McQuillan's calls to revisit the issue.
SDLP councillor Roisin Loftus was chair of the group that reviewed how the council was operating. She said they were trying to be pro-active ahead of the re-organisation of local government next year.
"This is not about hiding - if it was I would be the first to question it - this is about being more efficient with the business that needs to be done," she said.
"This is only a trial for six months and if we find it hasn't worked the way we hope it will, we have the opportunity to review it."
The Local Government Act (Northern Ireland) 1972 states that every meeting of a council should be open to the public unless councillors decide by resolution that matters need to be discussed privately because "publicity would be prejudicial to the public interest".
Many councils in Northern Ireland choose to hold committees or sub-committee meetings in private.
The recent reforms at Coleraine Borough Council have generated much debate. But the changes will be short-lived because new arrangements will be put in place when a larger council comes into being next year.
The first meeting of the statutory committee that will determine the shape of that new council takes place later on Thursday.
Coleraine is to be merged with the Limavady, Moyle and Ballymoney council areas.