Key military witness likely to miss Francis Rowntree inquest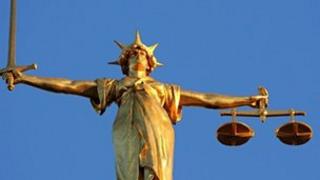 A preliminary hearing into the death of a boy who was hit by a rubber bullet has heard that a key military witness may not attend because of ill health.
Eleven-year-old Francis Rowntree was hit by a rubber bullet fired by a soldier in west Belfast in 1972.
The Ministry of Defence said it was inconceivable that soldier B would be available, because of heart problems.
A second military witness, soldier A - commander during the incident - has said he will attend the inquest.
But he added that he does not recall the incident.
Coroner Jim Kitson said he had received no medical evidence about soldier B at this stage.
He said: "We should expect some form of guidance about his medical condition."
The coroner said it would "be beneficial to contact others in the crew" as they were "witnesses of fact potentially".
The court also heard that a man, who was 14 years old at the time of the killing, has been identified as a witness.
Controversial
The court was told that moves are in place to contact him, including asking the police to seek a statement.
A preliminary hearing has been set for the second week of September.
The inquest is one of a number ordered by Attorney General John Larkin into controversial killings.
Most were cases involving people who were killed by the Army in the 1970s.
The tribunals were suspended in November 2012 when senior coroner John Leckey questioned whether Mr Larkin had exceeded his powers.
But they were allowed to proceed after a legal challenge by some relatives.
After the ruling, some of the families said they no longer had any faith in Mr Leckey.