Roe Valley Country Park hosts Dracula film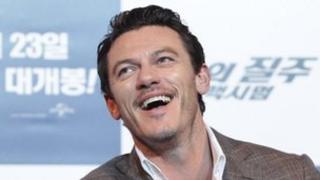 Filming of a new Dracula movie is to begin at Roe Valley Country Club in Limavady on Monday.
The production company behind Dracula Year Zero has permission to film at the park on 5 and 6 August.
The Universal Pictures' production is based in Belfast, but is being filmed at various Northern Ireland locations.
The country park will remain open to the general public, although some areas may be inaccessible while filming is ongoing.
Dracula Year Zero stars Luke Evans, who previously starred in Fast and Furious 6.
The storyline is based on the original Bram Stoker novel, but retells how Vlad, Prince of Transylvania, becomes a vampire in order to defeat the Turkish army who are trying to take over his kingdom.
Environment Minister Mark H Durkan said: "We have wonderful landscapes in Northern Ireland. We are enriched with attractive country parks.
"Roe Valley is just one example and films such as this provide a great opportunity to showcase our natural beauty both locally and on a world stage.
"While we apologise for any minor inconvenience this may cause to the visiting public, there is no doubt that the spin-off publicity will ultimately lead to many more tourist visits.
"Therefore the net benefits to the park, to the town of Limavady and to the rest of the north would far exceed any short term inconvenience."
Northern Ireland Screen, which is funded by Invest Northern Ireland and the European Regional Development Fund, is contributing £1.65m to support the film.
The government-backed film agency said it estimated that the production would deliver £15m expenditure on goods and services in Northern Ireland.