Residents return to homes after south Belfast alert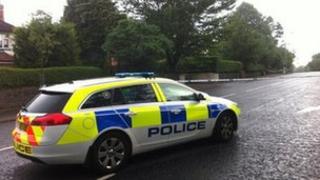 More than 100 residents in south Belfast had to spend the night out of their homes due to a security alert.
The alert began just before 18:00 BST on Friday after police received a report of a suspicious car at Notting Hill Manor, off the Malone Road.
Army bomb disposal experts examined it - nothing suspicious was found.
Fifteen elderly residents in sheltered accommodation were among those affected.
Residents were allowed to return to their homes just before 07:00 BST on Saturday.