July was warmest on record in Northern Ireland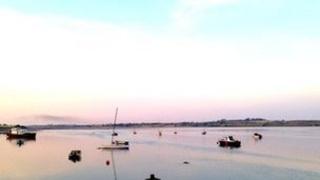 Northern Ireland has had its warmest July on record this year, according to figures released by the Met Office.
The average daily high temperature for the month was 21.8 degrees - more than three degrees above average.
Detailed records date back to 1910, so the Met Office can say for certainty that it has been the warmest July in Northern Ireland for over a century.
It was also the sunniest July in NI since 1989.
During the heatwave in July, Castlederg, County Tyrone, claimed Northern Ireland's highest temperature when it hit 30.1c on Friday 19 July. That was just short of the all-time record of 30.8c set at Shaw's Bridge in Belfast in 1983.