Caroline Graham murder appeal renewed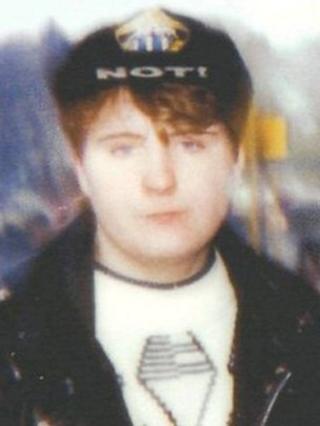 Police investigating the murder of a teenager who disappeared in Portadown in 1989 are renewing an appeal for information.
Caroline Graham was living in Portadown when she disappeared in April 1989.
Police will distribute leaflets and use a publicity trailer to encourage people to come forward with information.
The 19-year-old was living with her boyfriend in Hanover Street, Portadown, at the time of her disappearance.
She was originally from Newry.
In a statement the PSNI said the publicity trailer would "be towed around the main arterial routes of the town in an effort to jog people's memories and prick some consciences".
Detectives investigating her disappearance launched a murder inquiry in August last year after they said they had a number of new lines of inquiry.
Areas of waste ground and parts of premises including a well were searched.
Police said they used body dogs, probes, scanners, structural engineers and an underwater search team but "nothing of significance was found".
"We believe there is more than one person who knows exactly where Caroline is buried," Detective Inspector Peter Montgomery said.
"We need them to come forward and tell us exactly what they know. Whoever is responsible for Caroline's murder has spoken to people and they know exactly what has happened to Caroline.
"We are working to recover a young woman's remains so that her family can give her a Christian burial and her killer can be brought to justice.
"Even if you think that what you know is only rumour or chat, we need to hear it. Please don't assume that police know. Don't think your information is not relevant or significant - it might be. Let us decide."
Anyone with information is asked to contact detectives on 07585 22 82 83.