Alliance donations law amendment defeated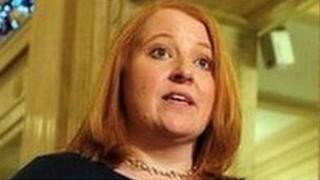 An Alliance Party amendment to the law on the secrecy of political donations has been defeated at Westminster.
East Belfast MP Naomi Long had wanted to end the secretary of state's power of veto over publishing the identity of donors in Northern Ireland.
Currently, donations over £7,500 from a single source to a political party are made public in the rest of the UK.
Mrs Long's amendment was defeated by 294 votes to 60 in the House of Commons on Tuesday.