Richard Haass to chair all-party talks in Northern Ireland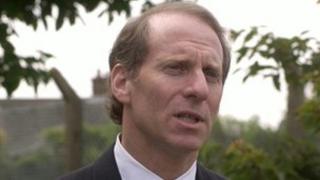 Dr Richard Haass is to chair all-party talks set up to deal with some of the most divisive issues in Northern Ireland.
The announcement has been made by the office of the first and deputy first ministers.
Dr Haass served as US envoy to Northern Ireland from 2001 to 2003.
He was the agreed choice among the five parties represented in the Northern Ireland Executive.
The all-party group will try to bring forward a set of recommendations by the end of this year on parades and protests, flags, symbols, emblems and other related matters.