Cyclist John Madden killed in Ballymena road accident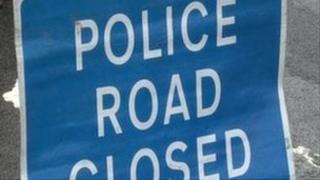 The cyclist who died in a traffic collision in Ballymena, County Antrim, on Thursday has been named as John Madden.
The 51-year-old, from the Coleraine/Ballymena area, died following a collision with a bus on the Waveney Road at about 20:40 BST on Thursday.
Police have appealed to anyone who witnessed the incident, or has information about it, to contact them.