Ballymena church plans major housing and commercial development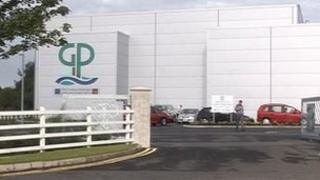 New details have emerged about an evangelical church's plan for a major development in Ballymena, County Antrim.
Green Pastures church bought the 97-acre site at Ballee for £4m almost a year ago.
The church has now lodged two outline planning applications that include a proposal for a 60-bedroom hotel and a 40-bedroom nursing home.
The proposal also includes plans for more than 400 homes.
It is understood that a new church that forms part of the plans will have the capacity for around 3,000 worshippers.
Business park
The housing element breaks down as: 214 units of supported housing, 61 units of social housing, 56 private houses and 100 student dwellings.
The commercial part of the plan includes a supermarket, a garden centre, eight other shop units, a business park and a training centre.
Aside from a hotel, the leisure part of the plan includes an outdoor pursuit centre, a family entertainment centre with restaurants and a holiday chalet park.
A further aspect of the plan includes the enhancement and part-realignment of the nearby river, the Ballee Burn.
The majority of the site (66 acres) is zoned for housing and all of the site lies within the development limit of the Ballymena area plan.
The Green Pastures church was founded in 2007 by Pastor Jeff Wright, a member of the Ballymena bus-building family.
It has a regular congregation of about 900 people.
The new complex will be known Project Nehemiah, named after the Old Testament figure who rebuilt Jerusalem.