Mystery photographer steps out from behind the lens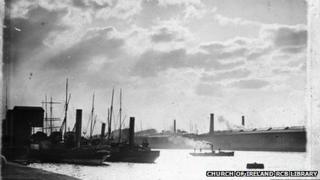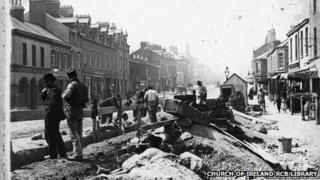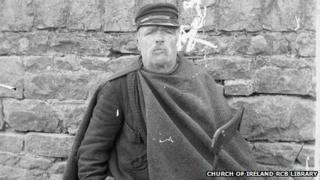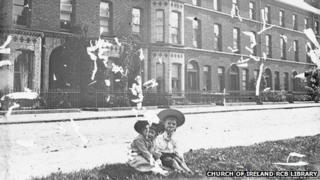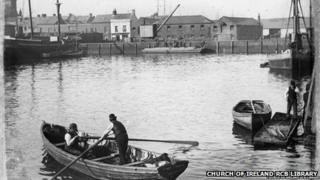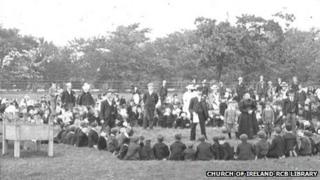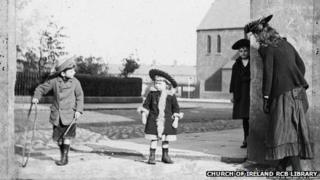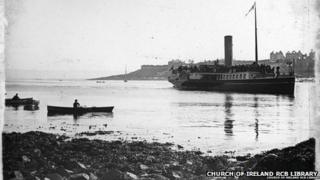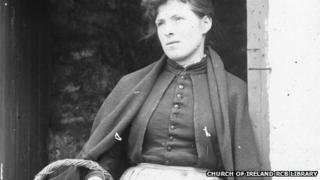 The mystery man behind a treasure trove of 100-year-old photos has been identified as a soap maker from County Tyrone.
David Brown was "almost certainly" the man who took most of the cache of lantern slides unearthed in a deanery in the Republic of Ireland.
David and his twin brother, Robert, ran a soap factory, the largest in Ireland, in Donaghmore.
They were responsible for the McClinton and Colleen soap brands.
As successful entrepreneurs they were able to indulge their passions for photography and motor cars.
When David married Ada Wilson, he got to know her brother, Rev Willie Wilson.
'Convincing lead'
Rev Wilson was born in County Tyrone in 1869 and served in New Row Presbyterian Church, Coleraine.
The brothers-in law travelled together to the Middle East and returned with a wealth of photographs that throw fresh light on life in Palestine over 100 years ago.
Mystery still surrounds how the slides ended up in Killaloe, County Clare, in the Republic of Ireland but evidence gathered by Church of Ireland archivist Dr Susan Hood in Dublin suggests that the talented photographer behind the slides was, indeed, David Brown.
"We are pretty convinced that this is the identity," she said.
"The descriptions in the Coleraine newspaper (of a slide show on Palestine in 1897) are so vivid and match so closely to the actual pictures.
"We cannot absolutely prove it. But it is a very convincing lead. How many Irishmen were through Palestine at that time?"
The old lantern slides were brought to Dr Hood about a year ago and she set about unravelling the riddle of who took them and the places recorded in the slides from a century ago. People were glad to help.
"We had a huge response," she said.
"The Donaghmore link shows that the Brown brothers ran a booming local industry. They appear to have given a lot of money to other causes and supported Presbyterian Church causes.
"The local historian Patricia Bogue said the Browns were a family who did good works all of their lives."
Eye for the unusual
Dr Hood said they promoted Ireland at industrial exhibitions in Dublin, London and Paris.
"They also created the Irish village that made quite an impact. You could say it was the Riverdance of its time.
"To sell Ireland, they created a village with Irish colleens who were dancing and serving goodies to visitors. They walked around with the soap products. The Browns were very creative people who were giving others employment."
There are 296 slides in all and they include pictures from Palestine and India.
But nearer to home there are pictures of Belfast, Ballyclare and Coleraine at the beginning of the 20th Century.
Many remain unidentified and Dr Hood would love to hear from people who might recognise a location.
Personal photographs are also included.
Ghostly faces stare solemnly at the camera. The photographer has an eye for the unusual. He records a man with no legs propped up in a cart.
He fixes his lens on a chimney sweep, black with soot, posing on the roof of a house.
The Brown brothers were generous with their wealth.
Robert championed the movement to eradicate tuberculosis in Ireland.
The cheap availability of pure soap-based products that his company promoted at events such as the Dublin International Industrial Exhibition, photos of which are in the Killaloe collection, made an important practical contribution to improving general standards of hygiene.
This contribution won him the admiration of the National Health Association, chaired by Lady Aberdeen, wife of the Lord Lieutenant to Ireland.
It is more than a year since the Killaloe slides were found and handed over.
But there are still questions that remain unanswered and anyone who might recognise a face or a place featured in the photographs should contact the Church of Ireland Representative Church Body library in Dublin.