Arrest warrant for chef convicted on sham marriages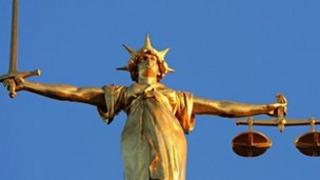 A Bangladeshi chef has been convicted for organising sham marriages in order to obtain UK residency permits.
Wahidul Islam, with an address in Tates Avenue, Belfast, was convicted along with a Bangladeshi workmate and his Portuguese wife on charges arising out of their marriage in June 2011.
He was convicted in his absence after failing to show up at Antrim Crown Court for the last days of his trial.
An arrest warrant was issued for Islam, who already faces deportation.
It took the jury five hours, over two days, to convict 43-year-old Islam on a majority verdict.
He was arrested by police as another Bangladeshi man and his would-be Portuguese bride were about to be married in Larne, County Antrim, on 16 April last year.
Coincidence
The prosecution claimed that the Larne ceremony "would have been a sham marriage, this was not a bona fide marriage", and that Islam was present in an "organisational capacity, he was the organiser".
Islam claimed that it was "pure chance" that all three marriages he took part in, including his own to a Portuguese woman half his age in the Irish Republic in 2009, involved brides from Portugal and grooms from Bangladesh.
He also claimed it was a coincidence that besides his own County Louth wedding, the other two were held at the same County Antrim location.
He was found guilty of three charges involving dishonestly obtaining a UK visa for himself and two charges of attempting to assist illegal entry into the UK, by either organising or taking part in the sham weddings.
Islam's co-accused M Mostafizur Rahman, 24, and his 32-year-old wife Catia Sofia Lima, claimed that they married "for love", and while they did not even spend their wedding night together, told their trial that in the future they will "have so many nights together".
'Flight risk'
The couple, who live apart, were convicted of charges arising out of their wedding at which Islam, who worked with Rahman, had been a witness.
Rahman, with an address given as Willowfield Drive, Belfast, was convicted of dishonestly obtaining a UK visa in July 2011, while his wife, with an address at Long Acre House in London, was found guilty of assisting his residency by marrying him the previous month.
The couple, who were remanded into custody after judge Alastair Devlin said he could not ignore "the possible risk of flight", will be sentenced in September.
Also to be sentenced are another 30-year-old Bangladeshi man, Mohammad Abdur Raham of Abbey Street, Bangor, and 27-year-old Portuguese woman, Naydyne Sally Aguiar-Gomes-Botelho, of Cliftonville Road, Belfast.
They both pleaded guilty before the start of the trial to charges arising out of their would-be "marriage of convenience" which was broken up with the arrival of the police. Following their arrest and that of Islam, police went to search his then east Belfast home in Earlswood Road.
It was at this address they found Rahman, but with no sign of his bride. This situation triggered the investigation by the authorities into their relationship, and the resulting trial along with Islam.