Community 'devastated' at death of pensioner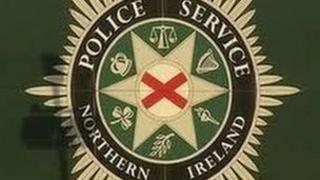 A County Tyrone community has been left devastated after an 84-year-old woman died in a collision with a car, a councillor has said.
Evelyn Johnston died after the incident on the Old Mountfield Road, close to Grange Park, in Omagh on Friday.
Councillor Paddy McGowan, who knew the pensioner, said he understood she had been cleaning at the front of her home.
"Some way or other she was in contact with a vehicle and subsequently died," he said.
"It is devastation for me and devastation for the community at large, who know her and the extended family well."
He said Ms Johnston had been a golfing enthusiast and was deeply involved in her church.
"She was an elderly lady but still very active. The community are dumbfounded," he said.
Police are appealing for anyone who witnessed the accident to contact them.
A spokesperson for the Department of Regional Development said it would not be appropriate to comment while police are investigating the incident.