Permission granted for Dundonald Sainsbury's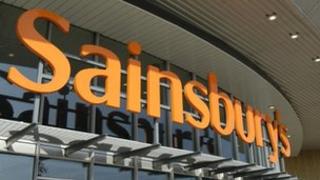 Planning has been granted for a major Sainsbury's supermarket in Dundonald, on the outskirts of east Belfast.
Environment Minister Alex Attwood said it would provide a jobs boost in an area that suffers significantly from unemployment.
The site will also include business units. They are to transform a disused factory site on the Upper Newtownards Road.
Mr Attwood said the decision to approve it was a difficult one.
However, he said he was swayed by the economic advantages, including a boost for the construction sector.
At the same time he has refused permission for a new Asda just a few miles away in Newtownards because of what he said was a viable alternative.
Having previously approved a major extension of the town's shopping centre, Mr Attwood said Asda should look to expand there as opposed to moving out to the site of a former school.