Teenager shot in both legs in north Belfast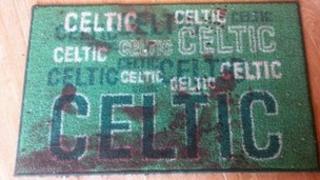 A 18-year-old man has been taken to hospital after being shot in both legs in north Belfast.
The attack happened just after 22:10 BST on Thursday at Manor Close, near Cliftonville Road.
A group of masked men forced their way into a house and shot the teenager once in each leg. His injuries are not believed to be life-threatening.
Police have appealed for anyone with information to contact them.
The family, who want to remain anonymous, said the younger brother of the man that was shot was in the living room of the house when he heard someone at the back door.
The 15-year-old then opened the door and a group of masked men came into the house.
They were looking for his older brother who was upstairs in his bedroom.
The 18-year-old was then shot in both ankles with one of the bullets going through the floor of the bedroom into the kitchen below.