Colin Duffy abandons legal action over 1997 murder charge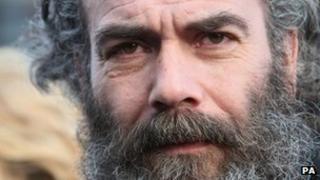 A high-profile republican has dropped a legal action over being arrested and charged with killing two RUC officers.
Colin Duffy, 47, had been seeking damages for alleged wrongful arrest, false imprisonment and malicious prosecution over the murders in Lurgan, County Armagh, 16 years ago.
His claim against the RUC and the attorney general had been due to get under way at the High Court in Belfast.
After out-of-court discussions, a judge was told the case was not proceeding.
Mr Duffy had issued proceedings over his detention following the IRA murders of Constables David Johnston and John Graham.
The officers were shot while on foot patrol in Lurgan in June 1997.
Mr Duffy was initially accused of the murders, but months later the charges were dropped due to insufficient evidence.
He has always denied any involvement in the killings.
His civil action was listed for a five-day hearing before lawyers confirmed it would not be proceeding.
Mr Duffy is not liable for costs because he had secured legal aid.