Fermanagh farmer William Snow jailed after Tipp-Ex VAT fraud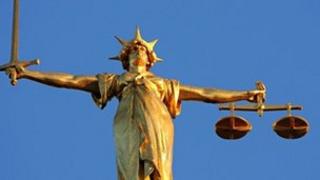 A farmer from County Fermanagh, who tippexed his business records to fraudulently claim more than £500,000 in VAT repayments, has been jailed.
William Kevin Snow, 41, from Boa Island, Kesh, submitted fraudulent VAT returns to HM Revenue and Customs (HMRC) when his business ran into financial difficulties.
Snow was jailed for six months with a further 18 months on licence.
The farmer was investigated by HMRC who brought the case.
HMRC claim that Snow repeatedly made excuses to avoid a visit from them and then tippexed dates and payments on invoices to match the amount of VAT he had claimed.
He was subsequently arrested on 28 September 2011 and charged with VAT fraud.
Serious crime
John Whiting, HMRC's assistant director of criminal investigation, said: "Snow's business was facing serious financial difficulties and he deliberately set out to create a false paper trail so that he could claim money that he was not entitled to.
"He manipulated a system that exists for the benefit of legitimate companies with the sole purpose of lining his own pockets.
"Snow knew full well he was breaking the law, yet chose to overlook it for the opportunity of making what he wrongly assumed would be easy money, at the expense of the taxpayer. Tax fraud is a serious crime and Snow is now reaping what he sowed."
Snow pleaded guilty when he appeared at Omagh Court and was jailed for six months, with a further 18 months on licence.