Kennedy group Nama repossessions: Further details emerge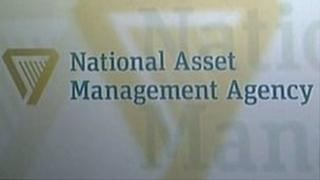 More details have emerged about the properties Nama has repossessed from the Coleraine-based Kennedy Group.
Earlier this month the Irish state 'bad bank' took control of the group's Ramada Hotel in Coleraine.
At that time Nama also appointed receivers to properties held by some other Kennedy firms.
They include a business park, 30 acres of land, development sites and offices. Seven properties held by Kennedy Holdings Coleraine are in receivership.
They are: 30 acres of land at Ardvarness townland, three units at Coleraine Business Centre on the Ballycastle Road and three units at the Sandel Village Centre where the groups has its headquarters.
The most valuable property in receivership is a business park and other land on the Ballymena Road in Antrim, near the Junction One centre.
These assets were held by ACI Developments.
Two development sites in Coleraine are also in receivership - they were held by Kennedy Investments and Kennedy Group Properties.
The Kennedy Investments property is two adjoining houses on the Portstewart Road. The site has planning permission to build apartments.
The Kennedy Group Properties asset is a large house on the up-market Mountsandel Road.
A new apartment block on the site was refused planning permission in 2012.
When the company which operates the Ramada Hotel, North Coast Hotels, was placed into administration two related companies also entered administration.
They are Culzean Properties (No. 3) and its parent Culzean Holdings.
Accounts show that Culzean Holdings owes £11m - which is at least £4m than its assets are worth.
Other Kennedy Group companies, which are funded by Ulster Bank, are still solvent.