Couple want IRA conviction quash decision made public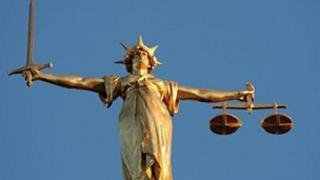 A couple who have been told they were wrongly sent to prison in connection with a murder have asked that the contents of a secret dossier that led to the decision be made public.
James Martin and Veronica Ryan, from Belfast, were both convicted of falsely imprisoning alleged IRA informer, Joe Fenton, before he was killed in 1989.
The public prosecution service said the convictions should be quashed, but want their reasons to be kept secret.
The judges reserved their decision.
Mr Martin, who was also convicted of allowing his home to be used for terrorist activity, served a six year sentence. His wife spent three years in jail.
Last year, the public prosecution service said the couple would not have been charged if it had been aware of confidential material it has now seen.
A lawyer for the PPS told the Court of Appeal on Thursday that it accepted the convictions should be quashed, and that the couple did not have a fair trial.
But the PPS doesn't want the couple to be told why its position has changed. It wants the court to give a closed judgement - which means the material will remain secret.
A barrister representing James Martin said he, and the wider public, has a right to know what the secret material is.
"If the speculation is correct and it's the case that one agent of the state was allowed to execute another agent of the state to enhance his position with a paramilitary organisation so he could provide a higher grade of intelligence that needs to be stated," his barrister said..
Mr Devine said unless the court reveals what went wrong then "those that have perpetrated this type of behaviour and those that are minded to do so in the future will continue to do so".
However, the barrister acting for the prosecution service, said that the case for delivering a closed judgment was "overwhelming".
He rejected claims that such a verdict would endorse any wrongdoing.