Northern Ireland has 'most difficult year' in decade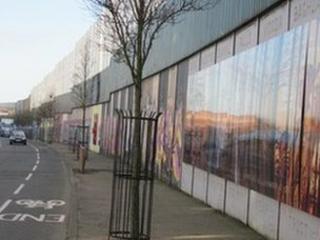 Northern Ireland "has had its most difficult year for a decade", according to a new report.
The flags dispute has "shaken faith in progress", a Northern Ireland Community Relations Council report says.
It also found that dissident republicans have not succeeded in disrupting the political consensus.
It said street demonstrations, although protracted, were not on the scale of the Drumcree disturbances or protests against the Anglo-Irish Agreement.
The report's author, Dr Paul Nolan, said the challenges over the past year are the sort of upsets that all peace processes must face.
"The really significant development over the past year lies elsewhere," he said.
"The 2011 census shows that in Northern Ireland, as in many conflict societies, it is the long slow demographic shifts that most radically alter the political landscape."
"The new reality of Northern Ireland politics, as revealed by the census, is that dominance is not an option for either community.
"There is now a demographic equilibrium, with a 48/45 split between those from a Protestant background and those from a Catholic background.
"No community has more than a 50% share. This is now a society made up of minorities," Dr Nolan added.
The evidence of the new balance is clearer when national identities are taken into account.
The 2011 census shows that although 48% are from a Protestant background that does not automatically confer a British identity - only 40% described themselves as British.
Similarly, although 45% of the population is from a Catholic background, only 25% describe themselves as Irish. The new category is Northern Irish, which accounts for 21% of the population.
All three groups have to co-exist, but the events that began on 3 December with the Belfast city council vote on the union flag show that there are still difficulties for some in adjusting to the new realities, the report claims.
It finds that this is not true across the whole of society and that in other ways Northern Ireland has been moving towards a more tolerant and peaceful society.
There is now less residential segregation than there was a decade ago. Then over 50% of the population lived in single identity communities.
The report said that in the past year the failure to find compromises on contested issues means that the assembly has faltered as a political chamber.
The legislative programme, which had increased its tempo in 2011, lost that impetus on 2012 when only five bills were enacted.
The Northern Ireland Peace Monitoring Report, independently funded and supported by the Joseph Rowntree Charitable Trust and the Joseph Rowntree Foundation, has been published by the Community Relations Council.