Dissident republican inquiry: Two men face gun charges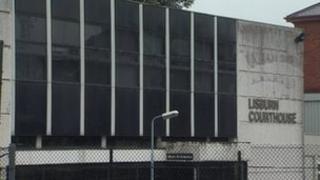 Two men from Derriaghy, County Antrim, have been charged with possession of a firearm in suspicious circumstances.
The weapon was recovered during a security alert on the Barnfield Road in Lisburn on Friday.
It follows a police investigation into dissident republican activity during which police arrested six people.
Three men and a woman were released without charge. The other two men, aged 32 and 24, are due to appear before Lisburn Magistrates Court on Monday.