March 2013 was one of Northern Ireland's coldest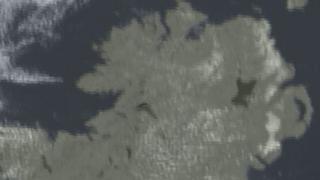 March 2013 was the joint second coldest in Northern Ireland since records began, alongside 1919, 1937 and 1962.
According to figures from the Met Office the mean temperature for the month was a cold 2.8C.
March was also colder than any of the preceding winter months of December, January and February.
December and January each had a mean temperature of 4.3C, while February was slightly cooler at 3.9C.
The amount of sunshine during the month was just 51.5 hours, well below the average 97 hours.
The salt mine just outside Carrickfergus, County Antrim, reported a rise in demand for grit to keep the roads clear from ice and snow, although not in the same scale as the big freeze of 2010.
A spokesperson said many local authorities had learned from that, and were well stocked up.
It is the only mine of its kind on the island and it is capable of bringing up to 4,000 tonnes of salt to the surface every day.
To get to it, you have to go deep underground. In fact, it is so far below the surface it is like scaling down the height of the Empire State Building in New York.
Huge boring machines chomp away at the huge salt walls from a seabed that dried up millions of years ago.
The roads in the mine, if laid out straight, would stretch from Belfast to Newry. But they never need to be salted... it's warm underground all year round.
March in Britain, was also the joint second coldest on record along with 1947. It set the record for coldest Easter Sunday, with the lowest temperature recorded as -12.5C in Braemar, in the Scottish Highlands.
The previous coldest Easter Sunday since modern records began in 1960 was in 1986, when temperatures dipped to -9.8C, the Met Office said.
March in the Irish Republic was also cold with mean temperatures 3C or more below average in most parts. According to Met Éireann mean temperatures were the lowest on record nearly everywhere, except in the south and southwest.
Dublin Airport recorded its coldest March since the site opened in 1942.
The cold, dry conditions were largely due to high pressure dominating the weather pattern over Ireland and Britain, which allowed cold and relatively dry air to move in from eastern and northern Europe.
This weather pattern is set to continue through the rest of this week before milder, but more unsettled, conditions move in from the Atlantic next week.