Moira shooting: Masked gunmen hit man, 55, in hand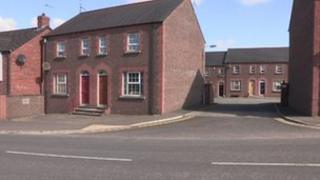 A 55-year-old man is recovering after he was shot by two masked men in Moira, County Armagh, on Tuesday evening.
He was getting out of his car at about 19:50 BST when the men approached him and one of them shot him in the hand.
He was taken to the nearby Lagan Valley Hospital and later transferred to the Ulster Hospital for plastic surgery.
A police spokeswoman said his injuries were not thought to be life threatening.
Police have appealed for witnesses.